Mike Hailwood 
(2 April 1940 – 23 March 1981)
The 23rd of March marked the 40th anniversary of the death of Mike Hailwood, one of Ducatis greatest heroes.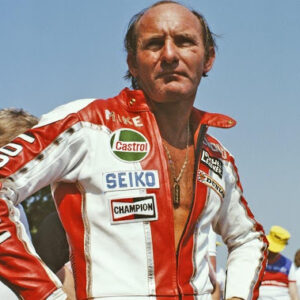 Stanley Michael Bailey Hailwood, MBE, GM, started his motorcycle racing career in 1956 at age 17 and rapidly went on to become one of motorcycling's most successful racers.
Known affectionately all over the world as "Mike the Bike" Hailwood was World Champion more times than most people can remember, he won more races in the Isle of Man than most people can remember, and was quite simply the greatest racing motorcyclist that has ever lived,
"Mike the Bike" raced for several marques during his racing years but his first season for Ducati was 1958 on the 125cc dohc Grand Prix, winning his first ever Grand Prix victory at Ulster and ending up 3rd in the 125cc World Championship.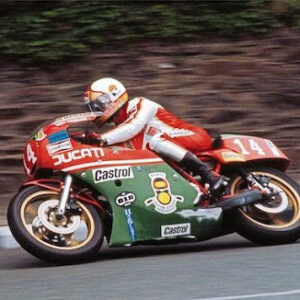 By 1969 Hailwood had moved on to car racing getting a 3rd placing at the in the 1969 Le Mans.
On 3 June 1978, after an 11-year hiatus from mainstream motorcycling, Hailwood performed a now-legendary comeback at the Isle of Man TT in the Formula I race. 
Steve Wynne of Sports Motorcycles had managed to persuade Mike to race and Ducati supplied three new F1 NCRs, one for Hailwood, one for Roger Nicholls and a spare. NCR were a semi-works, semi-independent race shop comprising ex-factory race mechanic who also had Ducati engineer Franco Farnè working with them.
Few observers believed the 38-year-old would soon prove to be competitive at the TT races after such a long absence. Riding the Ducati 900SS provided by Manchester (UK) dealership Sports Motorcycles, he was not only competitive, but managed a hugely popular win, winning by two minutes ahead of second place man John Williams on a Honda.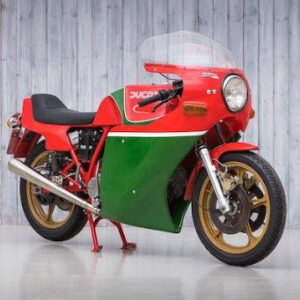 After Hailwood's victory at the 1978 Isle of Man Formula One motorcycle race, Ducati offered a 900SS-based Mike Hailwood. Replica for sale. Approximately 7,000 were sold.
For 2001 and 2002 Ducati produced the Ducati MH900e (or Evoluzione), a retro sport motorcycle  in a limited production run of 2,000 units. It was designed by Pierre Terblanche as an homage to Mike Hailwood's 1978 racing motorcycle.
(See footnote).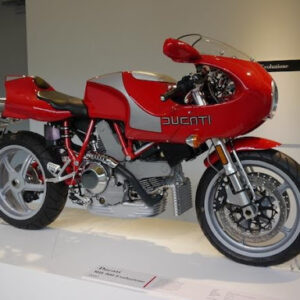 Tragically, on Saturday 21 March 1981, Hailwood set off in his Rover SD1 with his children Michelle and David to collect some fish and chips. As they returned along the A435 Alcester Road through Portway, Warwickshire, near their home in Tanworth-in-Arden, a truck made an illegal turn through the barriers onto the central reservation, and their car collided with it. Michelle, aged nine, was killed instantly. Mike and David were taken to hospital, where Mike died two days later from severe internal injuries. He was 40 years old. David survived with minor injuries. The truck driver was fined £100.
You can watch Mike the Bike in action riding at the 1978 TT in this YouTube clip 
**Note: Unfortunately the name was not sanctioned by the factory and led to a legal action which was settled out of court.
Hailwood's widow takes legal action against Ducati | MCN (motorcyclenews.com)
Many thanks to Derek for taking the time to share your knowledge with us.