SDC Committee
The committee is elected at the AGM each year and sits for 12 months. They are responsible for organising the various events and runs that take place during the year and for publicising the SDC and membership administration.
President
Robert Crawford (cp14bob)
president@scottishducaticlub.org
Treasurer (and Vice President):
Robbie Thomson (RobbieT)
treasurer@scottishducaticlub.org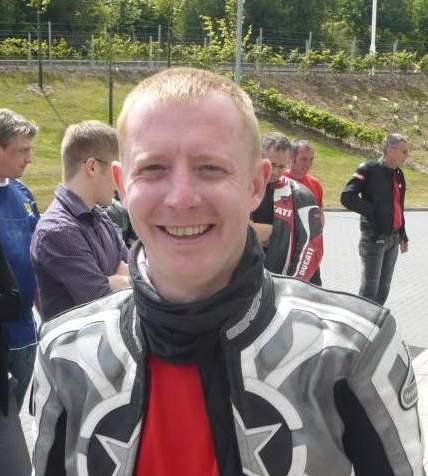 Robbie had a passion for motorbikes from an early age and has been on and off the road on various bikes since a teenager.  However, It was relatively late that he first joined the family of Ducatisti with a chance purchase of a 749 at the start of 2008 which also saw him stumble across the SDC. Robbie became more involved with the club and joined the committee as Club Secretary for 2011 to 2013,  President from 2014 through to 2016, and now VP & treasurer for 2017.
Secretary
Douglas Jaap (DWJ)
secretary@scottishducaticlub.org
Events co-ordinator
David Kerr (davecat)
Committee member without portfolio
Vacant